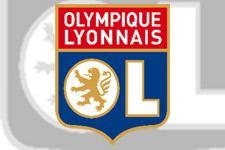 Reactions after the meeting between Nancy and Olympique Lyonnais.
Kim Källström: It went really well tonight. It was a tough match but we managed to defend well. WE managed to score a second goal, something we couldn't do against OM. It was a must-win match in terms of putting pressure on Lens. We're really happy tonight.

"Toto" Squillaci: In the first half, we got into some sticky situations but we stuck it out got stuck into the challenges. When you play like that, with that spirit, things can only go well. We needed it. We kept a clean sheet tonight, which is a real positive. Also we scored three. It was tough, but we stuck together. We have a healthy lead but we have to keep going. It's important for what's ahead.

Patrice Bergues: It was a match during which we had to fight hard and get stuck into the match physically for over an hour. We scored in the first half, going up 1-0 from a set piece and we managed to withstand the barrages from Nancy. In the second half, we managed to loosen their grip on the match, something we haven't always been able to do in recent matches. Once again, the substitutes played an important role, effectively finishing off the hard work done by those around them. It was well done.
Nancy needs points to avoid being relegated. They know how to fight hard and are aggressive in both senses of the word. They prevented us from playing and made life very difficult for us for an hour, an hour and a quarter.

Gérard Houllier: We were very lucky in the first half. Things went our way, but things go the way of the team that hangs on, that doesn't give up and that doesn't pull out of any challenges. Our second half was a mix of talent and courage. We knew the Nancéens would go hard at the second ball and try to play in behind our defence. Tonight we were very solid mentally as well as physically.
(About the league title) We took an important step today. I wanted to maintain our lead going into April, as I believe that's when the final sprint for the finish line will begin.

Grégory Coupet: We made an enormous defensive effort tonight, and the score reflects how dedicated we were. When we were pushed to the limit, it didn't play on much. We had to hunker down and ride out the storm. It's in this kind of match that you really see the team's commitment.
(12th away win in Ligue 1). That proves that our squad is extraordinary. Reconsideration is always there. It's to our credit.

Alou Diarra: (On his individual performance) Nancy is a side that just plays long. So I had a lot of chances to display my aerial skills, and area of my game I work very hard on. Tonight, we mustn't underplay our solidity, because it was tough out there. The whole team deserves a pat on the back for managing to hold firm. We know we can score at any given moment. Despite Nancy's repeated attacks, we didn't crack. And the team that made the most of its chances won.
Tonight was a real step towards the title. It's the ideal preparation for the final of the Coupe de la Ligue. We want to win the double, it would be historic. That's worth all the sacrifices we've made.

Check out reactions highlights on OLWEB PREMIUM.