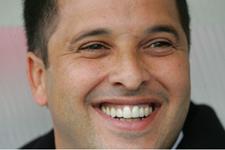 The Nancéens are ranked 13th in L1 on 36 points and have gone the last 5 matches without a win. They have secured 80% of their points at home… and they haven't scored a single win on the road…
9 wins : Monaco 1-0, Sedan 3-1, Auxerre 1-0, Lens 2-1, Nantes 1-0, Bordeaux 2-1, Troyes 1-0, Marseille 2-0, Toulouse 2-1. All at home. Nancy is the only L1 team still winless on the road: in Toulouse 2-2, Rennes 0-0, against PSG 0-0, in Le Mans 0-0, in Nice 0-0, in Sedan 2-2, in Rennes 1-1, against Lens 2-2, Le Mans 1-1. 10 losses: in St-Etienne 1-0, in Lyon 1-0, in Lorient 2-0, in Valenciennes 1-0, in Sochaux 2-1, in Auxerre 2-0, PSG 3-0, in Nantes 2-1, Lille 3-1, St-Etienne 2-0.

That's a home record of 9 wins, 2 draws and 3 losses; that's 29 points with 17 goals scored and 13 conceded.

26 goals scored: 4 from outside the area and 22 from inside; 7 headers (3 for Puygrenier); 3 penalties ( Gavanon against Auxerre and Lens; Zerka against Bordeaux); 2 free kicks (Gavanon against Sedan and Marseille). 6 goals after free kicks; 2 after centres and 3 after corners. 9 goals in the first half and 17 after the break. Gavanon 5 goals, Puyegrenier 4, Curbelo 3, Kim 3, Chrétien 2, Fortuné 2, Zeka 2, Hadji 1, Macaluso 1, Brison 1, Dosunmu 1.

Gavanon has 5 goals and 9 assists (2 in open play, 5 after free kicks and 2 after corners). He has played a part in 54% of Nancy's goals!

31 goals conceded: 3 from outside the area and 28 from inside; 4 penalties (Lens x 2, Sochaux, Sedan); 1 free kick (Lille); 6 headers; 7 goals after centres; 1 after a free kick; 1 after a corner. 12 goals in the first half and 10 in the second. Diakhaté and co have kept 6 clean sheets at home.

For the visit of Marseille, the Stade Marcel-Picot recorded its highest attendance of the season with 20,081 spectators. There were 19,589 present for Lille, 19,252 for PSG… The smallest crowd? For the reception of Rennes, attendance peaked at 16,529.

23 players have been used by Pablo Correa. No player has played every minute of every game. L'ASNL is, along with Nantes and Lorient, the club that has used the most keepers this season: 4 (Bracigliano, Lapeyre, Sorin and Grégorini). Sorin was sold to Auxerre, Bracigliano was injured and former Nice keeper Grégorini came to Lorraine. He has played in the last 6 L1 matches for Nancy. 1 win, 3 draws and a loss; 10 goals conceded. Striker Fortuné also arrived recently, from the Netherlands. Dosunmu left. Finally Zerka broke his leg on January 6 in the Coupe de France clash with Lens and his season is over.

12 current players and the current coach took an active part in the promotion of the club to L1 at the end of season 2004-05. The Nancy squad with an average of 60 league games' experience per player.

61 yellow cards: Diakhaté 8, Curbelo 6, Puygrenier 6, Duchemin 4… 3 red cards: Diakhaté 1, Duchemin 1, Curbelo 1.

The Nancéens were eliminated from the Coupe de France by Lens in the last 64 (3-3 and 8-7 on penalties). They were knocked out of the Coupe de la Ligue by Lyon in the quarter finals (3-1) after having eliminated Nice (1-0) and Toulouse (2-1). In the UEFA Cup, they qualified for the second round by beating Schalke (1-0 loss then a 3-1 win); they made it to the group phase despite losing to Blackburn 1-0 before drawing 2-2 with Basel and beating Feyenoord 3-0. They were knocked out in the last 32 by Shaktar Donetsk (1-1 then a 1-0 loss). President Jacques Rousselot's men have played 39 matches since the start of the season.