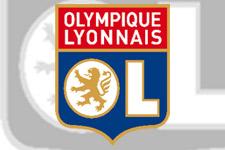 OL has earned 12 league points since the beginning of the second half of the season… that's 12 points in 9 matches after having secured 50 in 19 matches…
The number 12 is Lyon's number since the season resumed after the winter break. 12 points in 9 matches, 11 of which came in the last 5 matches. 12 goals scored and 12 conceded as well, with a total of 51 scored and 23 conceded.

OL scored, before the break, an average of one goal for every 8 attempts, both in the league and in all competitions. Since round 20, this average, in the league, changed to one goal every 13 attempts, and in all competitions, one goal every 14 attempts. This average then came back, after 28 rounds, to a goal every 9 shots, and after 43 matches, a goal per 10 shots. In the league, OL's opponents took 84 shots for their 12 goals (A goal every 7 shots)). This average is doesn't change when the 6 other matches played since the beginning of the year are factored in. Before the break, OL's opponents had taken 156 shots for 11 goals (a goal every 14 shots)! And it was the same average in the other competitions. The goal scoring statistics were effectively inverted in almost identical proportions.

OL has scored 24 of its 76 goals in the final 1/4 hour, and since the break 6 of its 19 goals have been scored in the same interval. OL's opponents have scored 10 of their 35 goals in the final 1/4 hour and since the break, 7 of their 18goals after the 75th minute.

Since the break, OL has kept 3 clean sheets: Le Mans, in Roma and against Lorient.

Against Marseille, the quintuple French champions received no cards, yellow or red. That's the 8th time this season, in all competitions, that this has happened, and the 6th in the league. One has to look back to the match against Nice on January 27 to find an occasion on which Juninho and co committed fewer than 20 fouls. Against OM the foul count stopped at 14. Since the beginning of the season, the average number of free kicks given against OL is 14 per match; since the break this figure has been 20.

Against Marseille, OL conceded an equaliser after taking the lead. That's the second time this has happened in the league, the first being against Toulouse.

Against Marseille, it was the third time this season, all of which have come after the break, that changes during the match have ended up with a worse result (in Troyes 0-0 turned into a 1-0 defeat, in Marseille 1-0 turned into a 2-1 loss). Since the break, the win at Lille came after substitutions, as did the draw at Sochaux, as well as the Coupe de France qualifications against Laon and Bayonne.