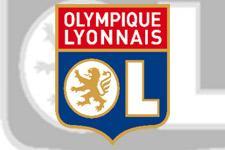 Reactions after the match between OL and OM.
Rémi Garde: In addition to his goal, Milan Baros played a good game. He was very mobile and put in a great performance.
In the second half, we backed off. We had trouble keeping the ball. We were feeling the effects both mental and physical of our Champions League match. We had trouble staying calm during when we had the ball. OM defender very well, just as Roma did. In the second half, we found it harder to play our game in their half.

Pape Diouf: It was a very good match. I was happy to see my team bounce back. Mathematically, a win would have done us more good, but we'll take the positives from the match in its entirety. The draw was a fair result and showed the mental fragility of our team.

Karim Benzema: It was a hard-fought match played at a high tempo by two good teams. We led 1-0 and then in the dying minutes, we conceded. It's hard to accept. It's a draw, not a defeat. We still have a 13-point lead.

Jérémy Toulalan: We started the match well. In the second half, we backed off a bit. Greg (Coupet) held them off for a while. So it's a well-earned point. Both sides deserved the draw.

Milan Baros: It's disappointing because we tried really hard to play well but in the end, we got a draw. I would love to score again next time, but I want it to be the winning goal.

Gérard Houllier: It was a good match between two good teams. In terms of chances on goal, we deserved to win. In terms of confidence, we weren't strong enough to hold our lead but I was impressed by how my players reacted after OM's equaliser. Even in stoppage time, we were creating chances for ourselves. After a run of poor results, which was necessary, you have to get back in the swing of things and this was the ideal match. We stuck together threw ourselves forward with gusto. In terms of control and teamwork, it was a good match. What I liked was our movement and our creating scoring chances.

Juninho: The team bounced back. We forgot about the elimination by Roma. We had two or three chances to kill off the match but we didn't score. As for OM, they did well not to crack. There were good things. We have to keep working hard and stay focused to finish the season well.
Tonight has a slightly bitter taste but it's still a good points as Lens didn't win against Sedan. Personally, things are getting better. You know, I'm a bad loser. Like any player, I dreamed of winning the Champions League. I've been thinking about it for three years. All told though, I know we have a big challenge remaining this season: the league and cup double.