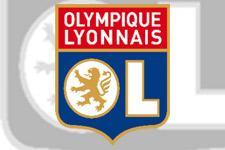 A 42-yo Spanish referee will officiate the battle between OL and AS Roma…
Mr Gonzalez has been a FIFA referee since 1999. He has officiated over 44 international matches, the first being on September 30 between RC Lens and Maccabi. He also refereed the 2005 Champions League final between Liverpool and AC Milan. He handed out 2 yellow cards, one of which was for Milan Baros. He took part in Euro 2004 (Italy-Serbia and Denmark-Italy).

He has refereed OL in the past, on October 2, 2002 against Inter at the San Siro; OL won 2-1. He has never refereed AS Roma.

Matches he has refereed involving French teams have had the following results: 3 wins, 3 draws and 4 losses. With Italian teams: 10 wins, 3 draws and 4 losses.