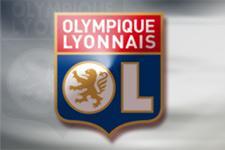 All the post-match reactions
Patrice Bergues: we return home with a big smile on our faces, it's done us good. We really wanted to win and take the points to inch closer to the title tonight. This match confirms that the team is progressing, as we have seen over the past few matches. We're getting stronger and stronger and we're winning confidently. But a tough battle is looming on Tuesday and we'll need everyone.
The opposition? We put certain things in place in training and the squad is back on track. When we find our adversary isn't up to our level, we stop them from playing. The interruption? It was good for them as it broke up our rhythm.

Robert Duverne: this match was at a Champions League level. We just had to be patient. Our last few matches have shown we've rediscovered our cruising rhythm. The interruption to the match brought everyone down, it's a shame. On Tuesday, we're back in the best competition against one of the best teams in Europe at the moment. It promises to be a huge match.

Kim Källström: The match was evenly balanced at the start. I latched onto a poor clearance and as they didn't close me down, I took my time. Instead of blasting it, I waited and placed it. It turned out well. At one point I had an accident with the referee, but thankfully he was able to finish the match. I gave him my shirt at the end of the match. This win is great preparation for AS Roma, but it will be a different kettle of fish on Tuesday night.

Jean-Michel Aulas: The spectacle of the Saint-Etienne supporters inspires fear. In a match like this one, organisation is essential.
I made calls for calm vie our website. We should have been able to play on Friday night and it took conniving on the part of ASSE to prevent the scheduling change. Moreover, I checked and there was no CRS at the Diams concert.
I salute the performance of our players who evinced physical power and attacking sharpness. I'm happy with the result. We mustn't kid ourselves, AS Roma plays at a very different level from ASSE. More to the point, the Italians played with only 3 first team regulars this weekend; they are saving themselves for Tuesday night's match.

Sébastien Squillaci: This win has done us good. It was a good performance, which was essential. We created plenty of chances, played some good football and put ourselves in a great position for the match against Rome. This win is important on many levels; for the confidence, for our game and for our morale.

Gérard Houllier: We performed well and got a good result tonight. Tonight, we put the two together. Defensively the team was very solid and in terms of our tactical plan, we kept a cool head and pulled it off. We started well and the score could well have been much bigger without the interruption. This win is dedicated to the president, who copped a lot of flak before the match. We wanted to thank him in an appropriate manner.

Bernard Lacombe: It would have been worse for them without the interruption, because we were in a purple patch. When you're lucky enough to score quickly, it frees everyone up. Athletically, we're getting stronger and stronger. It's terrific but the most important thing is Tuesday.