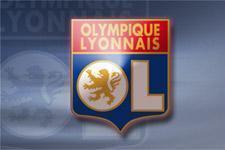 "Encourage them and make the derby into a huge party, the envy of all Europe, and everyone will be happy."
After this peaceable message from OL President Jean-Michel Aulas to the supporters of both derby teams, many hoped his counterpart from St-Etienne would in turn call for a peaceful derby at Geoffroy-Guichard. Sadly, such a call was not forthcoming.

On the contrary, Bernard Caïazzo's declarations in today's editions of Le Monde and le Figaro are full of rancour towards the neighbouring club. Invoking once again the pseudo-drama of Piquionne – pseudo-drama because Olympique Lyonnais scrupulously respected the rules of the winter transfer window – Bernard Caïazzo recognises that had the "drama" not taken place, the derby could have been played on Friday night.

Thus he admits to manipulating the LFP and in so doing discredits the entire Loire prefecture.
This kind of attitude has no place in today's football, as the derby should always be a splendid occasion.