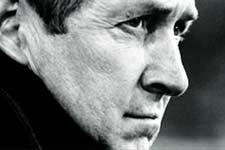 18 players will make the short trip to St-Etienne to fight out the 93rd derby…
The squad
: Coupet, Vercoutre – Clerc, Réveillère, Cris, Abidal, Squillaci, Baros, Govou, Malouda, Fred, Källström, Wiltord, Tiago, Diarra, Benzema, Juninho, Toulalan.
Ben Arfa will play in the CFA; Cacapa, Fabio Santos, Müller and Berthod will train on Saturday morning.
Gérard Houllier
What does it change having all your players available to play
?
"Effectively the squad is at full strength with the exception of a few players who need some game time. The return of Karim and Sylvain against Sochaux was very encouraging. Alou Diarra? I have no time to lose and have to find solutions to replace Toulalan against AS Roma. Alou knows the squad and knows what I expect of him. Can the returning players play in closely consecutive games? The answer is no."
What impact have the returns from injury had on the team
?
"It has already allowed us to rotate the squad and has brought freshness to the team. Our attack hadn't been rotated for some time and certain players such as Govou and Malouda were getting worn out. In midfield, we have suffered from suspensions and absences for other reasons. The return of Wiltord? He is a leader in terms of effort and his enthusiasm is contagious. It's hard to say whether our results would have been better had he been playing. There are many kinds of leader you can have in a squad: a successful team has leaders everywhere. We were missing one."
Did you ever think about relinquishing this derby
?
"Never. The next match is always the most important one. Even when I was a student, I wouldn't let anything slide. Against Sochaux, I rested players, and you can we4ll imagine that they will play on Sunday. That goes for Toulalan as well."
A word on the context of this derby
?
"I believe in common sense. Tactical discipline and self-control will play an important role, not to mention the refereeing. Les Verts? In Paris, they didn't play as they usually do with Perquis in front of the defence. A derby? The players can't afford to forget the importance of a derby in the eyes of the fans. They are motivated and they all want to play. It's necessarily a very important match, keeping in mind that our number one objective is to win a 6th straight title; then we have the Champions League and a possible double. As for the derby, there will be as usual 11 players on 2 teams. We have to be ready for the match and win it. I'm concentrated on preparing for it."
Do you agree that Juninho is quickly finding form again
?
"Yes, his second half against Sochaux showed that. I would also repeat that the pitches have been to his disadvantage these past few weeks. Also, we have gone into certain matches a bit confused and we have had trouble with our finishing. All this has had a psychological impact on the squad. The win against Lorient did us good. So, Juninho? You always have to protect your stars, there is always so much expected of them. Juninho feels it. When the team falls on tough times, he tries even harder. So, he carries a great weight and a lot of pressure, and as such he was more frustrated than his team-mates when his efforts weren't paying off. It's interesting to note that several big European clubs who had numerous players in the World Cup have been suffering in the last few weeks."
Derby : Bande Annonce


---

Bande Annonce.

copyright OL Images 2007