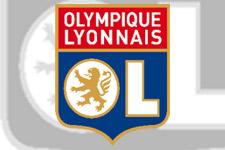 The OL player on loan at Sedan was eliminated from the Coupe de France by Nantes in a penalty shootout…
After having a great game against Rennes in the league, Nadir delivered another fine display against Nantes in the quarter-finals of the Coupe de France. Playing on the left of midfield, he once again showed an enormous effort, subtlety of technique, aggression and collective intelligence. He was also one of the 5 Sedan players who took spot kicks after extra time. The future Olympien can now dedicate himself to the championship and Sedan's fight against the drop. On Saturday at 20:00, Sedan will host PSG. What a match!

Nadir is also among the star outfield players according to France Football. Benoît Cheyrou is in front of Cris and the Sedanais who has seriously narrowed the gap between him and the two frontrunners. 3.69 for the Auxerrois, 3.68 for the Lyonnais and 3.64 for Nadir. For sports daily l'Equipe, he has twice received a score of 7; 3 times 6.5; 11 times 6; 7 times 5.5 and twice 5. Ample proof of his consistency.