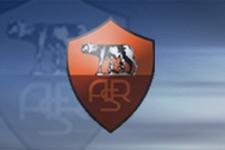 AS Roma got back to winning ways at home on Sunday afternoon, winning out over Reggina (17th on 20 points).
Roma remains in second place in the Serie A, several lengths in front of Palermo (3rd, 8 points adrift of Roma) but 14 points behind leaders Inter, who are steaming towards the title like a train with no brakes
Francesco Tavano, Philippe Mexès and Christian Panucci waited until the second half to put paid to their opponents ambitions. In this one-way encounter (3-0), another "Francesco" also made headlines. Indeed, 30-yo Totti celebrated at Empoli his 452 appearance for AS Roma. At the end of this match against Reggina, Totti broke the record for the number of appearances by a Roma player.

The AS Roma squad: Doni, Panucci, Ferrari, Mexès, Perrotta (Cassetti 75'), Tonetto, Pizarro, Wilhelmsson (Vucinic 86'), Totti, De Rossi, Tavano (Taddeï 60').