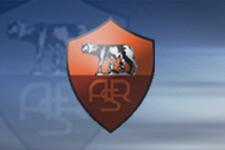 The Romans had bad news ahead of their last-16 Champions League clash against OL, going down 1-0 at Empoli in the Serie A.
Given a cold reception from the beginning of the match with an early strike from Pozzi, the Romans couldn't manage to get the game back on even terms, despite going near and twice hitting the post. Thus Roma went down to its 4th defeat of the season, and now trails leaders Inter Milan, who beat Cagliari 1-0, by 14 points.
With the midweek Champions League clash with OL in mind, Luciano Spalletti left Taddeï and Mancini on the bench. Totti was replaced by Vucinic in the 65th minute.

The AS Roma Squad: Doni, Panucci, Ferrari, Cassetti (Mancini 80'), Perrotta, Totti (Vucinic 65'), Tonetto, Pizarro, Wilhelmsson (Taddeï 56'), De Rossi, Tavano.