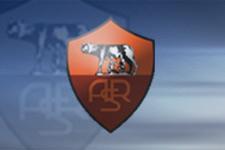 AS Roma is in form. Ten days from their last-16 away clash with OL, the Romans just recorded their 7th straight Serie A win, beating Parma 3 goals to 0.
On even terms at the break, Luciano Spalletti's men made the difference in the second half thanks to goals by Totti, Perrotta and Taddeï. Roman captain Totti opened the scoring and still sits atop the scorers' chart with 14 goals in 21 matches.
The Romans are now more securely placed in second behind Inter Milan. Palermo, beaten 1-0 by Empoli, now trails Roma by 7 points.

AS Roma squad: Doni, Panucci, Ferrari, Cassetti, Perrotta (Rosi 90'), Totti (Tavano 84'), Tonetto, Pizzarro, Taddeï, Mancini (Wilhelmsson 75'), De Rossi.