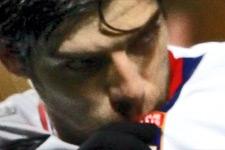 The Brazilian maestro turned 32 on January 30 2007, just hours before the match at the Stade Vélodrome in the last 16 of the Coupe de France…
"Juni" will celebrate his 6th year in France, having come to the country aged 26. Over and above the 243 matches he has played, the 74 goals he has scored, the innumerable match0winning feats he has performed, it's his positive disposition, his good attitude, his availability and generosity that we wish to highlight as we celebrate his 32 years… while hoping he will play a big part helping OL to qualify against Marseille.

Happy birthday "Juni"!