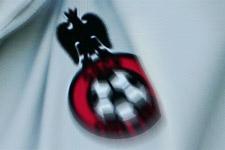 Nice has been out of sorts since the start of the season. They have 16 points from 21 matches and occupy second-bottom spot on the table… and they don't travel well…
3 wins: Va 2-0, Lorient 3-0 and OM 2-1. 7 draws: Nantes 1-1, in Monaco 0-0, Sochaux 0-0, Sedan 2-2, in Auxerre 0-0, Nancy 0-0, at PSG 0-0. 11 losses: in Le Mans 1-0, in Toulouse 1-0, against OL 4-1, in Bordeaux 3-2, in Troyes 2-0, in Lille 1-0, in Rennes 1-0, in St-Etienne 2-1, against Lens 2-1, in Nantes 1-0 and against Toulouse 1-0.
The Aiglons have been kept scoreless 9 times in 11 away games!

15 goals scored: 3 from outside the area and 12 inside; 3 headers; 2 free kicks (Ederson against Nantes and Rool against St-Etienne); 2 penalties (Ederson against Bordeaux and against Marseille); 2 misses. 3 goals after free kicks; 1 after a penalty against Valenciennes; 3 from crosses. 6 goals in the first half and 9 in the second. Ederson 3 goals, Koné 3, Varrault 2, Bellion 2, Rool 2, CSC 1, Kanté 1, Vahirua 1.

23 goals conceded: 4 from outside the area and 19 inside; 1 free kick (Nantes); 5 penalties (OL, Bordeaux, Troyes, Rennes, Lens); 2 headers; 5 gaols from crosses; 2 after free kicks. 8 goals in the first half and 15 after the break.

39 yellow cards: Rool 10, Diakité 5, Balmont 4, Kanté 3, Apam 3, Abardonado 3, Fanni 2, Echouafni 2, Moussilou 2… 3 red cards : Varrault 2, Fanni 1.

Lloris is the only one of the Nice squad to have played every league game of the season in its entirety. Antonetti has used 21 players in the league.

L'OGCN was eliminated from the Coupe de France in the last 32 in a penalty shootout against Montpellier, (thanks to the final strike from Echouafni) after having beaten Créteil 2-1 in the last 64 (goals from Rool and Vahirua). In the Coupe de la Ligue, the Niçois lost in the last 32 against Nancy 1-0.

Mr Olivier Thual will be the match referee. He officiated over OGCN-Auxerre (0-0) in the league this season. He presided over the OL matches against Troyes (2-0) and Rennes (1-0 loss).

That last win for the Niçois at Gerland was way back in 94-95, with a scoreline of 2-1. In the last 10 visits of Nice to Gerland, OL. Won 6, drawn 3 times and lost once. This will be the 37th meeting at Gerland in the league between these two teams.

Moussilou signed for St-Etienne during the transfer window… Lilian Laslandes has returned to Nice.