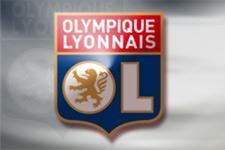 At the request of OL, FIFA examined Nilmar's transfer and upheld OL' position in a ruling on January 16.
In effect, FIFA confirmed that Brazilian club Corinthians should pay OL the transfer fee for Nilmar, 8m euros, within 30 days. After this period, failure to pay could result in various sanctions including financial penalties.

The FIFA Commission also validated the contract that Nilmar signed with Corinthians, making his return to OL improbable unless the two clubs reach an agreement.
The decision is subject to appeal by either party within 21 days. Any eventual appeal will not be suspensive.

OL takes cognisance of this decision and is pleased to regard its future transfer strategy free of this mortgage.