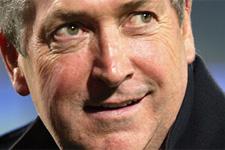 Gérard Houllier decided to call up a squad of 20 players for the visit of Le Mans on Wednesday for the semi-final of the Coupe de la Ligue.
The OL squad: Abidal, Ben Arfa, Berthod, Bouchard, Caçapa, Clerc, Cris, Diarra, Fred, Govou, Juninho, Källström, Malouda, Müller, Rémy, Réveillère, Squillaci, Tiago, Toulalan, Vercoutre.

You're knocking on the door of your first final for the season. How do you feel?
We can't wait for the game. These are the games that really get the blood pumping. It will be like a Champions League match, and we know how to handle that. This year, OL is a cup team, we have improved in this respect, especially in how we manage the ends of our matches. There is a strong emotional aspect to our cup games and our spirit in these games is better than in previous years. I said that before our quarter-final against Nancy and I was proven correct. The Coupe de la Ligue is contest I love. We play tight, balanced matches where the spirit of going the extra mile is more prevalent. In England I loved the League Cup, which I won twice. It was the first of three trophies (League Cup, FA Cup and the 2001 UEFA Cup). It's a great ride. So you can see the match against Le Mans is very important, just the kind of game we relish.

Do you think the team will approach this match differently from the one in Toulouse?
Yes. I am confident. Sometimes we have to remind ourselves of certain truths. I think that that defeat will be really good for us. But in Toulouse, it wasn't a bad match. We had more of the ball and more shots than our hosts. Right now we are very excited and really want to win. The players are well aware that we are going into a game that could take us to the Stade de France. They have made a huge effort to qualify thus far And now there is only one hurdle left. We have our hearts set on going all the way, and we are knocking on the door of the Stade de France. And we'll go there and fight for it tooth and nail.

Is your 8-1 victory from season 2005-2006 still in your minds ?
No. Neither the 8-1 victory nor the 1-0 win in the first half of the season. They are different matches and I have turned the page since then. Furthermore, the 8-1 win came in unusual circumstances (a dead rubber on the last day of the season).