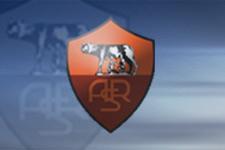 On Sunday January 14, 2007 at 15:00, AS Roma, currently second on the Serie A, 7 points behind Inter Milan, will visit 16th-placed Messina to finish round 19, the last match of the first half of the season.
The Romans, coming off 3 consecutive wins, will face a Messina side in all sorts of trouble that hasn't won in 9 games.
A new face in the 19-man Roma squad called up by Luciano Spalletti is the Swede, former Nantes player Cristian Wilhelmsson.
The young Frenchman Ricardo Faty is also in the squad.

The 19 Romans: Bertagnoli, Cassetti, Chivu, Curci, De Rossi, Faty, Ferrari, Mancini, Marangon, Okaka, Panucci, Perrotta, Pizarro, Rosi, Taddeï, Tonetto, Totti, Virga, Wilhelmsson.