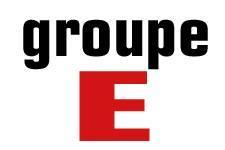 The three other teams fighting with Olympique Lyonnais in Group E of the Champions League are all playing in their respective domestic leagues on Sunday.
[IMG41155#L]The day after their defeat to Lyon, the Spanish press was very harsh on Fabio Capello's side. On Sunday, 17 September at 21:00, Real Madrid return to the Santiago Bernabeu to take on Real Sociedad after back to back away trips at Levante and Lyon. Currently fifth in La Liga with four points from two games Madrid host to Basque outfit, currently lying 15th with a single point from the draw against Bilbao.
Fabio Capello called an 18-man squad. There's still no Ivan Helguera while Ronaldo and Michel Salgado are both still injured.
Real Madrid: Casillas, Diego López, Roberto Carlos, Sergio Ramos, Cannavaro, Raúl Bravo, Pavón, Mejía, Diarra, Emerson, Cicinho, Guti, Reyes, Beckham, Raúl, Robinho, Van Nistelrooy and Cassano.

[IMG41157#L] On Sunday, 17 September at 19:00, Dynamo Kiev host Illichovets Marioupol. Marioupol are currently eighth in the Ukrainian league with seven points from two wins, a draw and three defeats.
Dynamo will be looking to win back top spot after losing it last week to rivals Shaktar Donetsk. Both teams have 16 points from a possible 18 with Shaktar leading on goal difference.

[IMG41156#L]Everything's going well for Steaua Bucarest. After a 4-1 win in the Champions League away to Dynamo Kiev, the club's website read: Formidable! Fabulous! Fantastic!
On Sunday, 17 September at 17:00, Steaua welcome cross-town rivals Rapid to the Ghencea stadium.