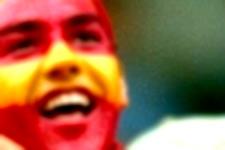 Olympique Lyonnais and Spanish clubs… it's a relatively young history, a history that only dates to the start of this century but one that just keeps getting better and better…
On Wednesday evening, Les Lyonnais take on Spanish opposition for the ninth time since the 2000-01 season. It started against Valencia and then Barcelona the following season, before confronting Real Sociedad in 2003-04 and Real in 2005-06.

Three wins (OL 1-0 Real Sociedad, Real Sociedad 0-1 OL, OL 3-0 Real Madrid), one draw (Real Madrid 1-1 OL) and four defeats (OL 1-2 Valence, Valence 1-0 OL, Barcelona 2-0 OL, OL 2-3 Barcelona). 9 goals scored and 9 conceded. Lyon may have lost their first four games against Spanish opposition but they haven't lost since. 6 of the 8 matches took place in the group phase of the Champions League. Only the games against Real Sociedad came later in the competition (last 16).

Juninho has scored two goals, Carew, Wiltord, Carew, Luyindula, Carière, Marlet and an own goal make up the nine scored by OL.

Coupet is the only Lyon player to have played in all eight matches, even though he only played 16 minutes in the return match against Real Sociedad before being replaced injured.