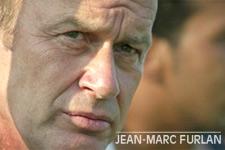 Seventeenth last season, Troyes have only two points from their opening four games this season. The team has only recently completed the signings of Gigliotti, Barbosa and Ferreira…
After a good start to the season, Troyes really suffered badly in the 2005-06 season. But they got the essential done when they finished 17th, with six points between themselves and Ajaccio. Last season's club top scorer Grax, left this summer, Tourenne, Adam and Nadé are no longer there either. Saganowski, Weldon and Lachuer arrived early in the off-season before Gigliotti (scorer last season at the Stade Gerland with Monaco), Barbosa and Ferreira completed president Gomez's squad. The latter two are vastly experienced L1 campaigners with 186 and 212 matches under their belts, respectively.

The start of the season has not been an unmitigated disaster with two defeats (v Lens 1-0 and v Toulouse 2-1) and two draws (v Nantes 2-2 and Le Mans 2-2). Two league points, four goals scored and six conceded. Sanz from a corner, Bangoura and Nivet have all scored, without forgetting Nante's Guillon scoring an own-goal. All four goals have come from inside the penalty area. Benjamin Nivet and Co have scored all their goals in the second half, while conceding five of their six in the first half. They have trailed on the score board in every single match this season.

Jean-Marc Furlan has used 20 players. Le Crom, Faye, Matuidi, Lachuer and Nivet have played every minute of every game. Bangoura and Jaziri have taken part in all four games. The team has received 12 yellow cards, including two each for Paisley and Faye.

Within the Troyes squad, Paisley and Amzine both made their L1 debuts against OL. Paisley was with PSG on October 16 1998 while Amzine played for Strasbourg on August 8 of that same year. Last season Troyes lost twice to Lyon: 2-1 at the Stade Gerland (Nivet header from an Amzine cross) and 1-0 at home. During the latter match at the Stade de l'Aube, the referee was Monsieur Didier Thual. The league's youngest referee, 30yrs, will again be in the middle this Saturday.