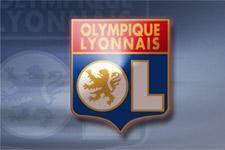 Olympique Lyonnais was surprised to read Thursday's article in Le Progrès in which the newspapers expresses its disappointment with the club's recruitment and its concerns for the coming season, while quoting certain anonymous sources…
It is important to remember that Olympique Lyonnais likes to define its transfer targets in relation to a precise strategy and that that was again the case this year, as it has been in previous years with satisfying results.

The club proceeded in two phases.

First of all there was the rapid recruitment of three international players: Sébastien SQUILLACI replaced Sylvain MONSOREAU, Jérémy TOULALAN, who signed before playing in the Under-21 Euro 2006, and Kim KÄLLSTRÖM who signed before playing in the World Cup, were both signed to reinforce the midfield and also offer cover for any potential departures.

Secondly, the club had to find a replacement for Mahamadou DIARRA, something the club always said it would do if any player leaves.

That was the case for Djila, despite the relative late interest shown by Real Madrid. O.L. immediately found a replacement in Alou Diarra, a young France international who travelled with the squad to Germany and played in the World Cup final.

Finally, Sidney GOVOU, who had announced his desire to quit the club, was convinced to stay, which was always the original wish of the club.

As a result the club has replaced Sylvain MONSOREAU by Sébastien SQUILLACI, Jérémy CLEMENT by Jérémy TOULALAN, Benoît PEDRETTI by Kim KÄLLSTRÖM and Mahamadou DIARRA by Alou DIARRA, which means OL now counts on a quality professional squad of 25 players – all internationals – which Gérard Houllier has completed with the addition of four young players, crowned Youth Centre Champions of France last year with OL.
And finally, it is also interesting to note OL had 11 players taking part in the World Cup in Germany and was one of the top five most represented clubs. This week, OL has 15 players on international duty.

Once again winner of the Trophée des Champions, co-leader leader of Ligue 1 in starting with three consecutive away wins, O.L. starts the current season with total confidence in its players, its coaching staff, without any of Le Progrès' concerns, but with the utmost respect for their opponents.