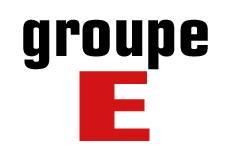 All three of Olympique Lyonnais's Champions League group opponents played this weekend. While Steaua Bucarest and Dynamo Kiev registered easy victories, Real Madrid opened their Liga campaign with a scoreless draw at home to Villarreal…
[IMG41155#L]Real Madrid:
On Sunday, Real Madrid were held to a scoreless draw by Villarreal at the Estadio Santiago Bernabeu. However, the Madridistas can take heart from their defensive performance as they conceded very few chances to last year's Champions league semi-finalists – in stark contrast to recent seasons… In the attacking sector, only Cassano appeared capable of adding a spark to a strangely subdued Real forward line. Despite a good first half, Fabio Capello's side were unable to claim all three points. At the end of the first day's action, Getafe are Liga leaders following their 2-0 win over Osasuna.
Real Madrid: Casillas, Salgado, Cannavaro, Raúl Bravo, Roberto Carlos, Emerson, Diarra, Beckham (Robinho 75'), Raúl, Cassano (Guti 56'), Van Nistelrooy.
Real travel to Levante for their next game on September 10.

[IMG41156#L]Steaua Bucarest:
Just as Olympique Lyonnais registered their third away win in a row in beating Nice, Steaua Bucarest registered their third consecutive home win at the Ghencea Stadium. In Week 5 of the Romanian league, Cosmin Olaroiu's men won 3-0 against FC Farul. The opening goal was scored by Nicoliţă (25'). Then Opriţa, preferred to Badea in the starting XI, made the game safe with a brace (38', 54').
On the strength of their win, OL's future oponents consolidated their third place in the league with 13 points after five games, just two points behind joint leaders Dinamo and CFR Cluj. Despite being kept mute against FC Farul, Dica remains Steaua's top scorer this season with six goals in five games.
Steaua Bucarest: Carlos – Saban, Ghionea, E. Baciu (Panait 77), Nesu – Nicolita (Ochirosii 70'), Paraschiv, Cristocea, Bostina – Dica (G.Coman 59'), Oprita.
On September 9, Steaua Bucarest will take on bottom club FC Arges in Week 6.

[IMG41157#L]Dynamo Kiev:
The Dynamo Kiev players maintained their 100% record to the start of the Ukrainian season with a 2-0 win over Metallist. Rebrov, 34', and Rolan Gusev, 52', were the scorers. Thanks to thismost recent victory Dynamo have five wins from five, scoring 16 goals and conceding just two. On Sunday, September 9 they travel to Metallurg for Week 6.