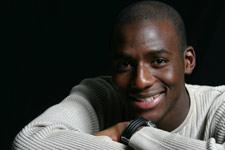 Lyon's new midfielder has played 126 Ligue 1 matches and scored 8 goals from Le Havre in 2002-03 until Lens last season, including a period at Bastia.
The France international began his Ligue 1 career at Le Havre in 2002-03 against Strasbourg. He played 25 games. He then played for Bastia, playing 35 matches and scoring 4 goals: 2 headers from corners (Guingamp and Auxerre); 1 shot from a corner (Marseille) and 1 25m shot contre Nice.

From Corsica he headed north to join Lens for two seasons, playing 66 matches and scoring 4 goals: all 4 goals were headers: v. PSG from a free-kick, v. Ajaccio from a corner, v. Nancy from a corner and against Nice, against from a corner.

During these four season he played OL three times with Lens (2 losses and a draw), once with Bastia (1-0 loss) and once with Le Havre (2-1 loss).

11 international caps: the first on October 9, 2004 against the Republic of Ireland at the Stade de France, 0-0. He replaced Dacourt in the 64th minute. His first start came against Israel on March 30, 2005, 1-1.