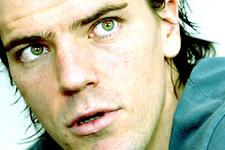 The French league kicks off this Friday, August 4, with Nantes - OL. Check out this list of curious numbers before the action starts...
1. It's the first Ligue 1 season on the bench for coaches: Pierre Dreossi (Rennes) and Serge Romano (Sedan).

2. Two trainers are making their return to the French top flight: Hasek (ASSE) and Perrin (Sochaux).

3. Lorient and Le Mans are the least experienced sides at the top, playing just their third Ligue 1 season.

5. OL has the record for the most number of consecutive championship wins with F (and still going strong.

7. The number of clubs that changed coaches this summer: Auxerre, OM, Monaco, Rennes, Sochaux, ASSE and Toulouse.

10. The number of league titles won by Saint-Etienne, a record.

35. Jean-Luc Arribage's age. The Toulouse defender waas born on May 11 1971. He is the oldest player in the league, just a few months ahead of Bordeaux's Lilian Laslandes (4/9/71). Don't forget that Dijon, in Ligue 2, can boast Stéphane Grégoire born on February 2, 1968.

44. Nantes are competing in their 44th consecutive first division season. The FCNA has never been relegated since bursting into the top flight in the 1963-64 season.

52. Both Bordeaux and Lens are competing in their 52nd first division season.

62. It is the 62 post-WWII league season. 41 times with 20 clubs and 21 times with 18.

120. Bordeaux striker Laslandes is the top scorer currently in activity with 120 L1 goals. Head leads PSG's Portugal striker Pauleta (118).

396. Jean-Luc Ettori is still the player who played the most L1 matches in his career (602 for Monaco) and Alain Giresse, is the top out-field player with 519, but Grégory Coupet will start this season on top of the current pile with 396.