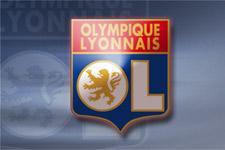 Olympique Lyonnais was surprised to learn of the declarations made by FC Nantes president Rudi ROUSSILLON, with regards to OL's demand for the postponement of the opening game of the season due to the club's nine World Cup players being absent.

OL's demand is driven purely by a desire for equality and has nothing to do with the opposition being FC Nantes, a club that Olympique Lyonnais holds in particularly high esteem.

If the situation had been reversed, Olympique Lyonnais would have understood if the FC Nantes had taken such action, on purely sporting grounds.

It is indded, in the spirit of fair play that last season, Olympique Lyonnais accepted to change tops to allow FC Nantes to play a Ligue 1 match with their traditional sponsors and not with a random and anonymous top as the rules state they would have had to.

[IMG40834#L]


Olympique Lyonnais would once again like to highlight that if the start of the Ligue 1 season had been scheduled just one week later – August 12 – like the other big European leagues such as England, Germany, Portugal, Italy and Spain, then no demand for postponement would have been forthcoming.