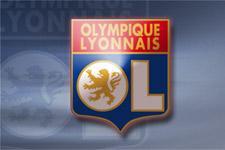 Olympique Lyonnais, having acknowledged the decision of the Commission d'Appel de la Ligue de Football Professionnel in regard to the club's opening match of the season, considers the ruling injurous to the club to be deprived of nine international players who took part in the recent World Cup: the French Grégory COUPET, Eric ABIDAL, Florent MALOUDA, Sidney GOVOU and Sylvain WILTORD, the Portuguese TIAGO and the Brazilians CRIS, JUNINHO and FRED.

Six of the nine players were named in Canal+'s 'Ligue 1 Best XI' of last season, as voted by Ligue 1 players, a statistic which underlines their importance, not only to OL, but also to the league.

This demand is directly linked to the fact that all nine players were involved in the quarter-finals, semi-finals and final of the World Cup and are legally entitled to three weeks holidays, which in turn obliges OL to wait until July 29 before requesting their presence at training.

Olympique Lyonnais would also like to note that the other big European football leagues are starting after the French league: Germany, August 11, England, August 19, Italy, Portugal and Spain, August 27.

As a result, Olympique Lyonnais has decided to appeal to the Comité National Olympique et Sportif Français (French National Olympic and Sport Committee) to obtain a decision which assures the sporting equality of the Ligue 1.