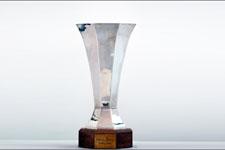 Lyon's 2006/07 season officially gets underway, as it has every year since 2002, with the Trophée des Champions (the champions versus the Cup winners). This year they take on Guy Lacombe's Paris-SG on July 30.
As in 2004, the camp at Dinard. They have played three practice matches up until now. A 3-3 draw against Laval on July 8 (goals from Boli, Pancrate and Bueno); a 1-1 draw against Al Ahly (goal from Traoré) and a 3-2 win over Tours (goals from Rodriguez, Frau and Diané). Paris-SG take on Légia Warsaw on Wednesday, July 19.

Of course the PSG squad is still not at full strength. Landreau, Pauleta and Dhorasoo are currently on holidays while the club's other World Cup players, Rozenthal and Kalou, have only just resumed training. Of the new signings, Traoré (Nice), Diané (Stasbourg), Frau (OL) and Hellebuyck (ASSE) are already in full pre-season preparation while Maning (Aarau) has just begun. Letizi (Rangers) and Landrin (ASSE) have left the club from the capital.

On Sunday, July 30, OL plays its fifth Trophée des Champions (for four wins) while Paris-SG will be disputing their fourth Trophée des Champions (for two victories). It is the 11th edition of the competition.