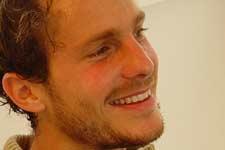 It's time for Patrick Müller to return to pre-season training. After three weeks holidays, the Swiss defender talks about the World Cup and his return to Tola Vologe as well as his goals for the 2006/07 season.
How was coming back to work?
Really hard (laughter). I've already trained this morning in terrible heat. Even if the afternoon training was relatively late, it's still heavy going. The legs were heavy as well. The last few laps were tough, but I'm sure it was the same for everyone, it's just something you have to go through.

Is the World Cup over and forgotten now?
Not yet. I have the feeling I haven't really dealt with it, even if I've had three weeks off, most of that was still full of the World Cup. There were only seven days without football and that went really, very quickly.

Did you keep on watching games?
Yes, I watched the final with my in-laws in Italy. Obviously I was torn between the two.

Was it a disappointment not to have gone further?
Yes, it was disappointing. We were certainly a match for the Ukraine. The penalty shootout is always a lottery, but in the 120 minutes, we matched them all over the park. We could've gone further and met Italy who we already played in a friendly before the Cup. So there are plenty of regrets, but it was still a great experience. We've got a great future with the next generation of players.

Especially considering that Euro 2008 will be on home soil…
Yes, but one mustn't get carried away. We saw that the last four teams in the World Cup were all European so it certainly want be easy but all of Switzerland will certainly be loving it.

Are you proud of being part of a defence that was eliminated without conceding a single goal?
I would have preferred to concede goals and go further. Of course it's pretty frustrating to be eliminated without conceding a goal, but you can't just remember that. Now we have to get stuck into the new season which awaits.

How do you see this season being?
Pretty long. There are lots of players in the squad and we'll see what happens between now and August 31. First of all I have to work hard to get through pre-season so that I can enjoy playing in this club.

Your speaking about August 31, does that mean you're situation could still change?
No. I'm not just talking about myself, but the whole squad. Certain players will be back before the end of the month. Then, of course, there could be some transfers. That's how the off-season works. There's still a lot of things that could happen.

Sébastien Squillaci is a central defender. How have you seen his arrival?
There's no problem. When I arrived here I knew there would be competition. I don't ask myself too many questions?

What is the No.1 objective? A sixth league title?
For me it will be the sixth title, but not with the same club. The first aim is always to do better than the previous season and keep improving. It's harder each year you've won another league crown. A sixth title will be harder than each one that has come before it. We certainly can't say that the French record has been broken and now we can relax. It will be tough, but everyone knows it. We're also in the Champions League, the Coupe de France and any other competition it's possible to win.