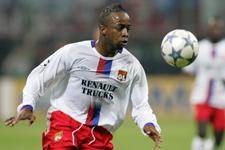 Olympiaque Lyonnais was surprised by L'Equipe's false and unfounded evaluation of Sidney GOVOU on Wednesday morning, claiming an eventual transfer would be in the vicinity of €5million.
The value of an France international such as Sidney GOVOU is obviously much higher. A player of his quality, statute and record commands a transfer fee in the realm of €10m.

Indeed, Sidney GOVOU, not yet 27-years-old, has amassed an exceptional CV as an international (World Cup Final 2006, Confederations Cup 2003, European Under-21 final 2002) and as a club player(5 French league crowns from 2002 to 2006, 4 Trophées des Champions from 2002 to 2005 and the 2001 Coupe de la Ligue).

Once again, the club regrets the publication of erronous information, unverrified by the club's communications department.