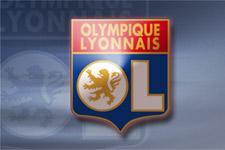 Just like Bordeaux, Olympique Lyonnais will be exempt from the first round of the Coupe dela Ligue (League Cup) which will take place on Spetember 19 and 20.

Olympique Lyonnais will enter the competition in the last 16, scheduled for October 24 and 25.
Les Lyonnais have not reached that stage of the competition since the 2002/03 season when they lost to Sochaux on penalties. Since then, they have always quit the Coupe de la Ligue in the last 32: against Lens on penalties (2003/04), Lille, 3-2 (2004/05) and Nantes (2005-2006) on penalties. Perhaps the lighter load will see the Olympians go all the way in the competition they won back in 2001.