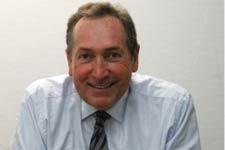 Gérard Houllier looks like a man in form, even if he has spent the major part of the off-season working for various media channels at the World Cup. On Monday he gave his first press conference of the 2006/07 season after taking training.
Training in the blistering heat did not include Benoît Pedretti. Benoît has been sick for the last few days and remained indoors as a precautionary measure. He has already lost between two and three kilos.

Gérard, can you tell us a bit about pre-season?
"Obviously it's going to build up. It's a shame that the season starts so soon. I would have preferred the first round to be on August 12. Taking into account the heat and the fatigue, we've decided that our World Cup players should resume training 20 days after their final match in Germany. Müller will be back on July 17; the Brazilians on the 22nd; the French and Tiago on the 29th or 30th. The only exception will be Källström. I want him to come on the training camp in Tignes, so he'll be back in action on July 10. It will help his integration. We will be missing a few players for the first official games, but that was the case last season as well. It doesn't worry me, and it gives some other players the chance. As I always say, we win as a team."

A word on your squad?
"Above all don't talk to me about my abundant squad. We're in a period where we can still have plenty of transfers in one direction or another until August 31. Was there a pre-training talk? I just told the players that in life, you always have to strive to do better? For us to do just as well as last year, we have to work even harder. That will be the real challenge."

The World Cup?
"There's lots to take in. It would take hours to discuss it all. It was a great training camp for me. I saw some really good midfielders and I also had the chance to chat with some coaches that I know. France – Portugal? I think it will be much tougher than anticipated, just because it's hard to maintain that level of play after two brilliant performances, including that win over Brazil. There is a risk that the team could let go a little. And Portugal are also a good team. All the same, I think France is the better team."

Gérard will be absent on Tuesday and Wednesday. He left on Monday afternoon for Germany where he will commentate Germany-Italy on Tuesday evening.