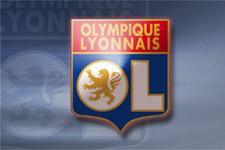 Olympique de Marseille received another knock back its efforts to have François Clerc's new contract with Olympique Lyonnais revoked.
Several weeks ago Olympique de Marseille went to the League's judicial board hoping to overturn the homologation of the contract signed between François Clerc and Olympique Lyonnais.
Marseille believed the League had failed to respect FIFA's Article 18.3, stating that a player whose contracxt expires on June 30 is free to sign for another club after January 1 of that same year.
Originally knocked back by the Judicial Commission, Marseille went to the Appeals Board which met on Friday. The Appeals Board also denied OM's demands, explaining that it does not have the jurisdiction to rule on matters between a club and a player.
The Appeals Board has sent the matter to the Commission Paritaire d'Appel which will meet on July 6, 2006 to hand down a third judgement on this matter.