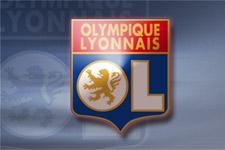 L'Olympique Lyonnais would like to clarify the situation following incorrect information appearing in the press the last few weeks and in l'Equipe on June 22nd
1 – It is true that l'Olympique Lyonnais are looking out for a player corresponding with the profile of Franck Ribery, who has recently spoke of his interest with Lyon and the perspective of an eventual transfer to the club.

2 – In respecting the rules of the LFP and the FFF, the President of l'Olympique Lyonnais has held discussions with the Président of l'Olympique de Marseille, Mr Pape Diouf, on the 31st of May, 2006 in Brussels (G14 meeting) and also with other directors of l'Olympique de Marseille.

3 - Franck Ribery is contracted to l'Olympique de Marseille. l'Olympique Lyonnais have organised a second meeting with Papa Diouf and his staff to negotiate the possible transfer as soon as the player returns from the World Cup. These precisions are due to the false remarks appearing in the press which give the impression that the Président of l'Olympique Lyonnais is in daily contact with the French squad near Hanover and that numerous meetings have taken place with Franck Ribery since the start of the World Cup.