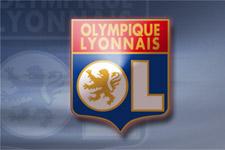 The investigation into alleged match-fixing has found there was absolutely no evidence to suggest the match between Metz and Lyon had been corrupted.
On October 22, 2005, during Wk.12 of the French first division, Olympique Lyonnais beat FC Metz 4-0 at the Stade Saint-Symphorien. A few days later the game became the centre of match-fixing allegations: according to the sports paper L'Equipe, the match was targeted by internet betting syndicates and a Metz player and a player's agent were allegedly approached. On November 24, FC Metz and the Professional Football League (LFP) lodged official complaints with the police and civil authorities in an attempt to reveal the truth behind the press' allegations of corruption.
The resulting investigation found absolutely no evidence to support the claims that the match may have been the victim of any wrongdoing. As a result, Metz's public prosecutor has closed the affair.
President of the LFP, Frédéric Thiriez, was delighted by the ruling but is still disappointed that every rumour designed to harm the image of the French league is given such exposure.