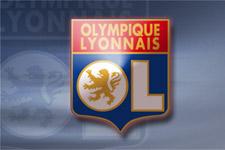 A transfer update...
Idangar, Truchet and Hima will return to OL but will then be expected to sign elsewhere. Truchet in particular has plenty of offers.

As for Pierre-Alain Frau: Lens are very interested in completing a permanent move for the player, but there are two other French clubs interested. His future at OL is linked to whether or not Sidney Govou stays, indicated club president Jean-Michel Aulas.

Having knocked back the club's various extension offers, Jérémy Clément could well leave the club, but only with a definitive transfer.

Hatem Ben Arfa who did not accept the club's offers, either, can also leave OL with a definitive transfer.
During Saturday's press conference, Jean-Michel Aulas stated that it was Hatem Ben Arfa's personal desire to play the Ligue 1 match against Lille rather the final matches in the Gambardella Cup.

Concerning Anthony Réveillère, who broke off contract negotiations with the club six months ago, the player's agent notified Lyon's general manager Marino Faccioli, that he was ready to consider any offers to leave the club.

However, Aulas also stated that should any of these players choose to remain at OL that would of course, be more than welcome to do so.