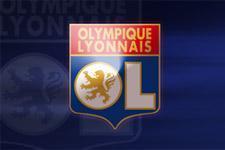 Following the recent articles, particularly in the daily newspaper Le Parisien, Olympique Lyonnais was surprised to see the salary they have reportedly proposed to Pauleta. The Club would also note that it is the Parisian Club that has reportedly revealed these figures and not the directors of Olympique Lyonnais.
Regarding the comments made by the Parisian Club concerning the human and financial management of Olympique Lyonnais, Olympique Lyonnais would remind people that the Club does not comment on the management of other clubs and expects other clubs to do likewise.

Meanwhile, concerning David Trézéguet, Olympique Lyonnais would like to make the following point: Jean-Michel Aulas never said he had approached the Juventus striker. All the same, the Lyon president has always maintained that all quality players are, potentially, of interest to Olympique Lyonnais.