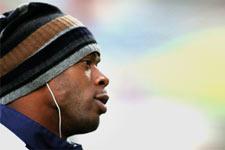 As expected, Lyon President Jean-Michel Aulas and Sylvain Wiltord met on Saturday, May 20, to discuss a new contract extension for the France forward...
During the meeting, which went very well, the Olympian President made a proposal to the player. The France international and double champion of France will give his answer next week.
The quintumple champions are obviously hoping for a positive response from Sylvain "Nino" Wiltord and that he willbe Lyonnais next season.