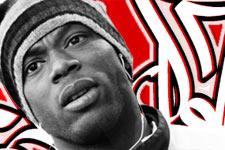 Check out a few curious facts and figures ahead of Sunday's 40th L1 derby at the Stade Gerland.
Size doesn't matter

On Sunday evening, the two smallest goalkeepers in the French First Division will go head to head. Saint-Etienne's Jérémie Janot reaches a mere 176cm while Grégory Coupet is 181cm tall. The former has played 91 L1 matches; Le Lyonnais has played 382. The talles goalkeeper in L1? Rennes' Isaksson (199cm).

L1 Debuts

Lyon's Sylvain Wiltord made his Ligue 1 debut against Saint-Etienne with Rennes (29 July, 1994); Saint-Etienne's David Hellebuyck took his first steps in Ligue 1 with OL versus Metz (3 April, 1999).

Scores a the Stade Gerland

In the 39 League meetings so far at the Stade Gerland, the score 0-0 has appeared seven times and is the most popular result ahead of 2-0 (6 times), 1-1 and 2-1 (5 times).

The referee

Mr. Lannoy will be Sunday's referee. He has refereed Les Verts this season against Nice (1-0 win) and at PSG (2-2). He refereed OL's 4-0 win at the Stade Gerland against Metz.

They played together…

Feindouno and Wiltord played together at Bordeaux (99-2000); Hellebuyck and Coupet spent two seasons together at OL (1998-2000); Réveillère and Piquionne, and Diatta and Piquionne with Rennes (2001-2002 and 2002-2003).

Elie Baup

The Saint-Etienne coach was in charge of both Wiltord and Feindouno at Bordeaux.