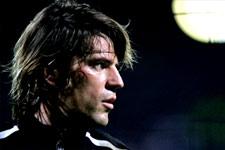 Having already broken the record for the number of consecutive league crowns (5), OL can set several new records between now and the end of the season, most notably the number of points amassed in a single campaign.
No team in the history of the French First Division has ever registered more than 80 points in a single season. In addressing this statistic one has to acknowledge the number of years in which a victory was only worth two points. In giving three points for a win Reims in the 1959-60 season and Nantes in the 1965-66 would both have registered 86 points from 38 matches; the Bordeaux side of 1984-85 would have scored 85 points; Nantes in 1976-77 and 1979-80 with 83 points; just like Monaco in 1960-61. There are nine points left on offer for Lyon to become outright leaders with... 87 points.

If, this Sunday, Les Olympians beat Les Stéphanois, they will have 81 points 81 points, the same (corrected) total achieved by Les Verts in 1967-68 and 1969-70. But note that while there were 20 teams in the first division in 1967-68... there were only 18 in 1969-70. This corrected figure of 81 points from 1969-70 constitutes the outright leader in terms of points taken per match: 2.38.