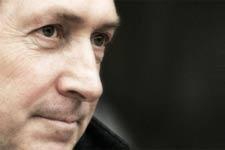 Gérard Houllier has decided to take a 17-man squad to Monaco: Abidal, Coupet, Monsoreau, Réveillère, Tiago, Caçapa, Carew, Clement, Cris, Diarra, Fred, Govou, Malouda, Müller, Pedretti, Vercoutre, Wiltord.
François Clerc and Jérémy Berthod have been named in the reserves to play Montpellier. Hatem Ben Arfa and Karim Benzema will play in the Gambardella Cup quarter-final against Arles.
Juninho is suspended.


Do you worry the players will just cruise until the end of the season now?
If you had been able to watch training this afternoon, you would have seen that nothing could be further from the truth. The players aren't letting anything get away. Their motivation is still there and they are not taking it easy at training. I have a squad of competitiors, winners.

The fact that your players are motivated for every training session must be a real pleasure for you...
Absolutely. I have four fundamental principals: respect, the obligation to put the team before everything else, be a competitor and a winner, and act like a professional, on and off the field. So of course I'm happy with my players when they don't give up, because I think winning is a habit, a spirit.

What do you expect from the Monaco match?
The same as for the trip to Paris. There is still plenty at stake. In these last four games we'll be looking first and foremost to break records. Break the 80-point barrier and remain undefeated away from home are the main ones. Secondly, like all champions, we are obliged to play to the standards we have set by winning the league. The fast approaching World Cup is a third source of motivation. Certain players know that still have a chance to impress a national team coach and make the squad. And finally, the best way to prepare next season is the finish the current campaign in style.