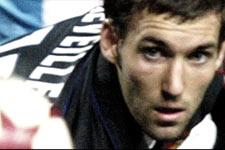 A little over a month before the start of the World Cup, Anthony Réveillère discusses his personal goals, the final four league games and OL's quest for records.
How does this end of season look?
The suns back and it looks pretty good. The coach gave us two days off and that's been great. It meant we could take a break to celebrate our title win and return to training in a good mood and ready for this match against Monaco. We're going to prepare well for what is a big game and give it our best shot.

Are you going all out in the hunt for more records?
Before everything, we'll be going out to win. After that, heading into the record books is a bonus. To do that we need to play like we did against Paris. The whole team wants to win in the principality and we have more than enough motivation with these records in the offing.

OL's recent matches at the Stade Louis II leave a little to be desired. What do you put these difficulties down to?
It's not a ground we've enjoyed. But I seem to remember they've changed the pitch recently so perhaps that should help us (laughs). But seriously, Monaco is a good team that has has caused us problems in recent years. I hope will be able to turn the trend around.

Are you thinking about the World Cup?
Of course I'm thinking about it. The end of season will allow the coach to make his final choices. I'm still hopeful despite my long injury lay-off as I was called up often leading up to it. Our last four games will let me show again that I'm getting back in form. All the same, the squad is at full strength. All the injured players are back and now we have to put all our personal plans to one side.