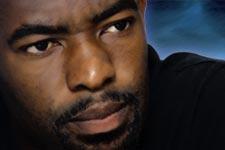 Lyon captain Claudio Caçapa discusses this weekend's trip to Monaco and an end of season, not short on motivation: the derby, the records and a first win in the principality.
Claudio, what's the atmosphere like in the team?
The atmosphere is perfect and we hope it will continue like that. We're already French champions but we're extremely motivated for the final four games of the season. We're going to try and win four tough games and to do that we're going to have to play the same way we have since the start of the season. The title may be ours, but we still want to give a good showing. The coach wants us to show that we are true champions. I hope we'll do him proud.

Is there a certain relaxation after winning the title?
No. The coach has talked about it several times and reminded us that the season isn't over. In Paris we already showed our professionalism and our ability to remain focused. Don't forget that the World Cup is only just around the corner and certain players haven't cemented their places yet in their national teams. It is essential that they shine in these final four games.

Are the potential records on offer a source of motivation?
Absolutely, we talk about it all the time amongst ourselves. They are an important objective. We want to be the first ever team to finish the season without losing away and if we win we'll also pass the 80-point mark. We'll give everything to break these records.

Next week also brings with it an eagerly awaited match…
The derby is the match everyone wants to play in. It's all the fans are talking about, the players too, for that matter.

On Sunday you play Monaco. How are you approaching that match?
It will be a difficult match, even if Monaco are doing it tough at the moment. I'll be especially motivated because I've never won in the principality. We'll be going out to play our own football.