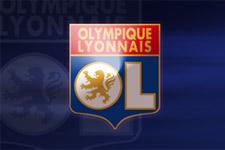 Olympique Lyonnais thanks its 10,000 supporters that made the trip to San Siro which confirmed that OL's fans are amongst Europe's most passionate and loyal.
For their support and encouragement throughout the quarter-final return leg against AC Milan which permitted TF1 to record its best audience figures for a Champions League match in ten years, with 9.9m viewers.

As is unfortunately almost always the case with such large travelling support, OL regrets certain incidents, such as the accident (fortunately not serious) which befell one of the supporters during the match and the use of emergency flares which exposes the club to UEFA's harsh penalties and finally the difficulties experienced by fans that made the trip by train.

On this last point, the club will start, from this afternoon, to investigate ways in which to improve the logistics of travelling to away games, even if most problem would appear to have been caused by the over zealousness of the Italian policing forces and the demonstrators at Chambéry.

O.L. would like to apologise to those supporters which travelled by train and invite them to make the trip to Paris for the away game on 16 April.