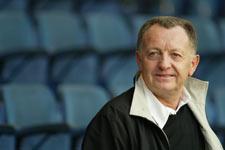 A little more than 24 hours before the Champions League quarter-final second leg against AC Milan at San Siro, the president of Olympique Lyonnais talks about the match, OL in Italy and the 9,000 travelling supporters expected at the Stadio Guiseppe Meazza.
President, is this the most important trip in the club's history?
I don't know, I hope there will be others coming up that are more important. But certainly, playing away from home in the quarter-finals with every chance of qualifying for the semis, against a team like Milan in their mythical stadium, then I think we safely say it's one of the most important in the club's history.

San Siro is a stadium you know well from having played Inter here...
Yes, even if it was in the UEFA Cup. But it's not the quite the same thing, because each time it was the first leg and it was against Inter. So the scenario is very different, but it is, for the moment, a stadium in which we have had a lot of success.

You've often got good results in Italy...
Yes, except for our trip to Bologna, we've always done well in Italy, although we never qualified after playing at San Siro. But we did qualify after winning in Rome. But we still have every hope of qualifying this time as our 9,000 travelling fans attest to. That is an exceptional figure.

When you took over at Lyon, did you ever imagine you'd be talking about such figures?
No. Even if we did envisage a lot of fans travelling to watch us, I don't think we ever truly imagined 9,000 would follow us for a quarter-final of the Champions League. It shows that the club has grown and is now on the same level as Europe's finest.