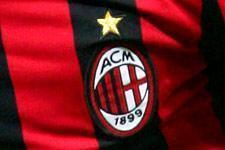 Our local correspondent, Alessandra Bianchi, brings us the Milan, reactions to their away defeat to Lecce on Saturday.
Carlo Ancelotti, AC Milan coach:
Against Lecce will played well for the first hour and we should have gone ahead. Once they scored everything became more difficult. A fall in tempo was inevitable after Lyon and it's a shame because Inter have come back behind us, but we're still in control. It was one of those accidents that happens over the course of the season. We knew that Lecce was a very quick team and that they could pose problems following our match last Wednesday. You'll see a different Milan next Tuesday against Lyon. Our goal in the championship remains finishing second. I was optimistic before the match, and I still am. We'll have to play well to qualify and now we'll focus entirely on the Lyon game.

Clarence Seedorf, AC Milan midfielder:
That's two games in a row in which we haven't scored, but we deserved to score in that first half. We didn't and everything got tougher after that. It's a shame because we had the chance to take two points off Juventus who drew against Treviso. As for the Champions League, we'll play the way we were playing a month ago.

Rui Costa, AC Milan midfielder:
The defeat doesn't mean that the players that don't play regularly aren't capable. Against Lecce there were eight changes from the standard starting XI and we tried to continue the work of our teammates but that didn't take into account one mistake and we paid dearly for it. Lecce are a good team with good players and their league position is deceptive. Now we have to turn to Tuesday's game against OL.

Adriano Galliani, AC Milan general manager:
Two trips away so close together didn't really help us out. Everyone took the foot of the gas a little. Last week Inter lost and Juventus drew, that's what happens when you're fighting in several competitions. The squad turn-over was necessary with two big European games in six days.

Marcos Cafu, AC Milan defender:
Personally, the knee is going well, there is no more problem and the match went well. Now it's the overall fitness that's missing but I'll get it back in the coming weeks. We have to forget about this defeat, Tuesday is another team, another game and we can do it.