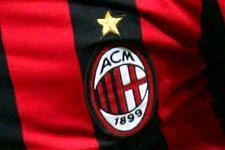 If it was clear that Carlo Ancelotti's AC Milan side that took the field against Lecce on Saturday had little in common with that which will take on Lyon this Wednesday, it's also fair to say that the defeat, just three days before the OL rematch, has come at the worst possible time…
After an undefeated run that included 12 Serie A games and three in the Champions League, the Rossineri came unstuck at Lecce, 19th in the league. On the eve of their quarter-final return leg against OL, the Milanese made their life that little bit more complicated by going down 1-0 to Lecce and seeing cross-city rivals Inter close back to within two points in the league (Inter 3-0 Messina).
The defeat almost certainly spells the end of their remotest hopes in the league as well, as Juventus, held by Treviso, extended their lead to nine points.

Despite dominating the first half, Gilardino and Co confirmed their current difficulties in finding the back of the opposition net. In the absence of Shevchenko, nursing sore tendons, and with Inzaghi on the bench, Milan were unable to capitalise on their numerous chances and were stunned by a 53rd minute goal to the Ivorian Konan.
The returns of Maldini, Cafu and Ambrosini were not enough to see the Rossoneri avoid falling into the trap laid by Vucinic and his teammates.

Despite a good half an hour at the end of the match, the Brazilian Cafu could well see his place taken on Tuesday by Maldini. Even if the return of Nesta, Serginho, Gattuso, Kaka, Inzaghi and Shevchenko will totally change the face of this Milan side, it won't hide the fact that this was a worrying defeat. Even if the team remains optimistic, as Ancelotti says "this defeat changes nothing," it is not the best way to prepare a match against Lyonnais.
In search of confidence, the Lombardy outfit need look no further than the 2003 season when they lost 1-0 to Empoli and then at Brescia before defeating Ajax and Inter on their way to the continental crown.

Milan:
Dida – Simic (Cafu, 60), Maldini (cap.), Kaladze, Jankulovski – Ambrosini, Pirlo, (Seedorf, 65), Vogel – Rui Costa – Amoroso (Inzaghi, 56), Gilardino.