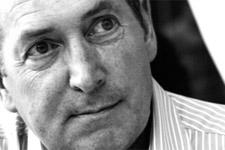 17 players have been called up for the trip to Troyes. Wiltord, Cris, Abidal and Clerc have been rested; Berthod and Ben Arfa will play with the CFA. All 23 will then leave for Milan because Tiago, despite being suspended will also make the trip to Italy.
The Squad :
Benzema, Cacapa, Carew, Clement, Coupet, Diarra, Diatta, Fred, Govou, Juninho, Malouda, Monsoreau, Müller, Pedretti, Réveillère, Tiago, Vercoutre.

Gérard Houllier

Gérard, a word on the squad?
You have noticed that I'm resting certain players. With players back from injury I can afford to. And those that will play will want to show what they can do. It's nothing more than good honest competition. It just means everyone has to give their maximum and the squad is used to this sort of thing. Are their places on offer? Yes. At the moment we are defending well as a team. The finishing? The annoying thing is that we are creating a lot of chances. There are moments like this in football, but when we're not scoring it's a mixture of a lot things.

How are you approaching this match against Troyes?
We're working as usual. It's an important game for the title. This match comes after a poor result against Toulouse. We have to get a good result at the Stade de l'Aube and that will come with the same application and determination of a Champions League match. Troyes play good football. They should survive considering they have a good calendar. If we win we'll be assured of finishing second? I didn't know that… For me, I repeat that we need another 11 points to be champions of France and I know that after this trip, we have three more tough trips (PSG, Monaco and Lille).