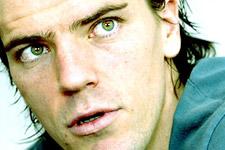 Grégory Coupet talks about Wednesday's game: how important it was to keep a clean sheet, his own performance, the return match and also Saturday's game against Troyes.
What is you analysis of the match?
At 0-0 leaves us with a lot of hope for this return leg where there's still everything to play for. The return of Juninho could give us that little bit extra that we were lacking last night. Milan knew that commit fouls 30 or 40 m from their own goal to stop our attacks. The presence of Juninho will prevent them from doing that. That's another reason why we have a lot of hope in this second leg, even though we know it won't be easy.

Unfortunately Tiago won't be there…
He sacrificed himself for the team. It needed a very important foul because Inzaghi and Shevchenko were away on goal. He did it for the team.

How do you explain the start of the match and Lyon's fragility?
For once we were the small team. As a result we were excited. Milan is still Milan. When you're playing against all these players you admire, it's not easy to get into the match. As soon as we got into the game, made a few passes and attacked, we realised they were just human beings like us and that we could impose our play on them. We tried everything, down wings, through the middle, from long range…

Did you see any weaknesses in the team?
Not especially. We saw that they were immaculately drilled, particularly in their defensive placement. They never panicked, even when we had them in trouble. And then when we did manage to shoot at goal, Dida was there. This team is very strong across the board.

When we see the performance of both goalkeepers last night, it seems impossible to go all the way without a quality shot-stopper. Is that your opinion too?
Striker and goalkeeper and both important positions. In any team you need to have everything: water carriers and world class strikers, players that know how to defend and others that now how to score. That's something Lyon realised a long time ago – We are nothing without the rest of the team.

On a personal note, Shevchenko paid you a special compliment. What does that mean to you?
Obviously that was a huge pleasure. He even offered me his top. It will have a very important place in my collection. He has a lot of talent but he also merits respect because of his class.

Today, do you remember that you didn't concede a goal in those opening 20 minutes, or that you failed to score in the next 70?
I can only speak from my point of view. Defensively, we did a good job. Silencing the Milan attack is an important part of the puzzle. Before the match we talked about that and the importance of keeping a clean sheet in order to head to Milan with a psychological advantage.

[IMG40397#R]Both teams will want to score. How will you approach the match?
The need of both teams to score suggests a crazy match. The setting and the pressure of the competition will also play a role. We'll still try and play our football and score a goal because we're not a team to sit back and wait.
There's a risk that we will suffer a lot because the pressure will be unbelievable. They've probably disappointed their supporters by not returning from France with a win or at least a goal.

What memories do you have of OL's two wins in the San Siro?
I remember being surprised that we'd managed to win. This time I'll be a lot less surprised. In fact, people are expecting a lot more from us. Our biggest card in this match will be the fact that we are the outsiders with nothing to lose.

Between these two games against Milan, you travel to Troyes. How are you going to concentrate on this match?
It's obviously very bad timing to have this match in the middle of a club turning point. Physically and mentally it's very tough to play matches of such a high standard competition. We're playing in three competitions. Troyes are in a very difficult situation in the league so we can expect a very tough match.

What has the coach said about this match?
First of all he congratulated us for the performance against Milan before reminding us that the championship is our number one priority. He'll probably make a few changes so that everyone stays involved. There are also a lot of players coming back from injuries that are desperate to play. This match will just show that everyone's ready to play.