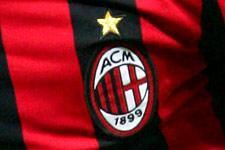 "It was a very emotional moment when I ran onto the field." It's normally the stock phrase of a young player making his debut, but these are not the words of some fresh-faced youth player, but those of the evergreen Paolo Maldini…
In the 75th minute of AC Milan – Fiorentina he replaced, to an incredible ovation, his old buddy Alessandro Costacurta, author of another brilliant match, just days before his 40th birthday!

The other big news of the day for Carlo Ancelotti's side was that they closed to within eight points of Juventus and also consolidated second place following Inter Milan's loss to Parma 1-0. With five points over their archrivals, the Nerazzurri, they now have every chance of directly for next season's Champions League competition.

Four days before their trip top the Stade Gerland Clarence Seedorf and Co produced a very good second half to defeat a valiant Fiorentina side 3-1.
After a bright start to the match Milan were surprised by a free-kick which was met by the inevitable Luca Toni (13') to open the scoring with his 25th goal of the season. It was the end of Dida's invincible run which stood at 543 minutes, unbeaten. A few minutes later, Andreï Chevtchenko beat Jorgensen before equalising with his 19th goal of the current campaign (20'). After the break Kaka gave Milan the lead with a powerful header from a Costacurta cross (48') before Genarro Gattuso scored his second of the season with a 20m effort (60').

Ancelotti's side could bear some changes to the one which will take on Lyon this Wednesday. Japp Stam, who was out with a sore calf muscle, will probably return. Alberto Gilardino is also likely to start up front alongside "Cheva". The main doubt currently concerns the participation of Paolo Maldini. The emblematic captain could start the game in the centre of defence.

AC Milan: Dida – Costacurta (cap.) (Maldini 75'), Nesta, Kaladze, Serginho, Gattuso, Pirlo, Seedorf, Kaka, Inzaghi, Chevtchenko (Rui Costa 84').