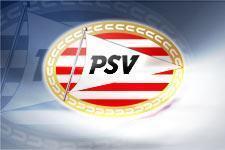 The Dutch journalists turning up at the PSV training complex recently, seem barely interested in the crucial matches coming up for the Dutch champions.
Despite the visit of SC Heerenveen, Saturday at 19:30, and the trip to Lyon this Wednesday, their principle point of interrogation is the future of coach Guus Hiddink. Strongly rumoured to be on his way to coach the Russian national team, the Dutch tactician has denied reaching any agreement while refusing to deny the interest from the Russian Football Federation.

On Saturday evening, PSV welcome SC Heerenven, 6th in the standings to Philips Stadion for Round 27 of the Eredivisie.
If the defender Eric Addo, was doubtful due to a sore knee, he now seems set to take his place, however, André Ooijer is still out injured. the 19-man squad is the same as the one which brought back a 2-1 vicotry from AZ Alkmaar last weekend.
In their five last visits to Eindhoven, Heerenveen have lost all five, scoring just twoce and conceding 16. In this season's first meeting, Aruna Koné scored a hat-trick as they ran out 3-2 winners.

Currently enjoying a seven-point lead over Feyenoord Rotterdam, they will try and mount more pressure on their chasers who only play on Sunday against FC Utrecht.